A lensmeter is a popular ophthalmoscope device. This tool is necessary to measure the main optical characteristics of spectacle lenses, including optical power (expressed in diopters). In this perspective, it is possible to identify the position of main meridians of the astigmatic glass of the spectacle lens. That is necessary to determine and fix the optical center of the latter.
Structurally, the lensmeter includes the following components: a microscope, a telescope, a collimator, as well as some mechanisms for working with lenses. The base element of the device is a stand (console), where a test lens is installed on its surface.
When choosing a digital diopter, it is important to consider:
The angle of the apparatus. The most optimal choice will be a lensmeter with an angle of inclination in the range of 45-90 degrees. So the operator will be able to choose the most convenient option for positioning the device.
The technical ability to install the lensmeter in a vertical position, which will greatly facilitate the entire cycle of work processes.
Type of lighting element. It is better if it is a LED lamp.
The function of automatic shutdown of a device. This feature extends the life of a battery. In case if a specialist forgets to turn off the device, it will switch to a non-working mode several minutes after the last action (depending on a model, this time is set between 2 and 6 minutes).
If you are looking for a solid lensmeters, Lensmeter Huvitz HLM 7000 is exactly what you need. That is a combination of cutting edge design and the latest digital technology. The new diopter offers new operating standards in the field of measuring optics.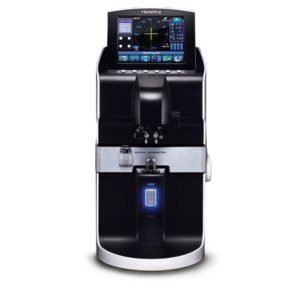 This product measures automatically the far and near focus with the maximum speed and accuracy. In addition, HLM-7000 measures the center-to-center distance in the frame. It also determines the degree of ultraviolet transmission through lenses in exact units.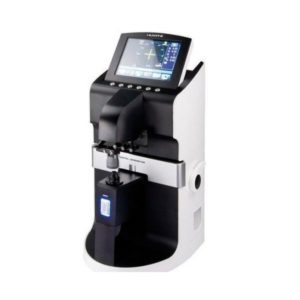 Huvitz Lensmeter price makes this equipment a profitable investment for any customer. Sky Optic will help you find out more details about this model.
All in all, Huvitz Lensmeter Digital is a multi optional product. It is appreciated for its advanced functionality and longevity. With this lensmeter, you will be able to provide only accurate measurements and diagnose correctly. That is a right way for proper and reliable treatment of patients.